This is such a simple recipe to prepare. The salsa verde gives the bonus of a sauce but in a healthful, tasty way. A great dish to prepare for a crowd, as it can even be served at room temperature.(See beer pairing below)
1 piece beef tenderloin, about 2 1/2 lb (1.5 kg)
1 tbsp (15 mL) olive oil
salt and freshly ground black pepper
1. Preheat oven to 350˚F (175˚C).
2. Season beef generously with salt and pepper.
3. In a large oven-proof skillet heat olive oil over medium-high heat. Sear beef on one side until well-browned, flip and brown other side until well-browned, about 5 minutes each side.
4. Place skillet and beef in oven and roast until internal temperature reads 135˚F (57C˚) for medium-rare, about 15 minutes.
5. Once removed from oven tent with foil and let rest for 10 minutes. Slice and serve with Salsa Verde (recipe follows).
Serves 4.
Salsa Verde
1 tsp (5 mL) anchovy paste (optional)
1 clove garlic, peeled
3/4 cup (180 mL) fresh parsley, large stalks removed
1 tbsp (15 mL) lemon juice
2 tbsp (30 mL) red or white wine vinegar
1/2 cup (125 mL) extra virgin olive oil
1/4 cup (60 mL) fresh cilantro or basil, large stalks removed
1 tbsp (15 mL) capers, drained
1. Puree all ingredients together in blender until smooth, season if needed.
Tip: add a drop off cold water to blender if mixture isn't moving around too well
Beer Pairing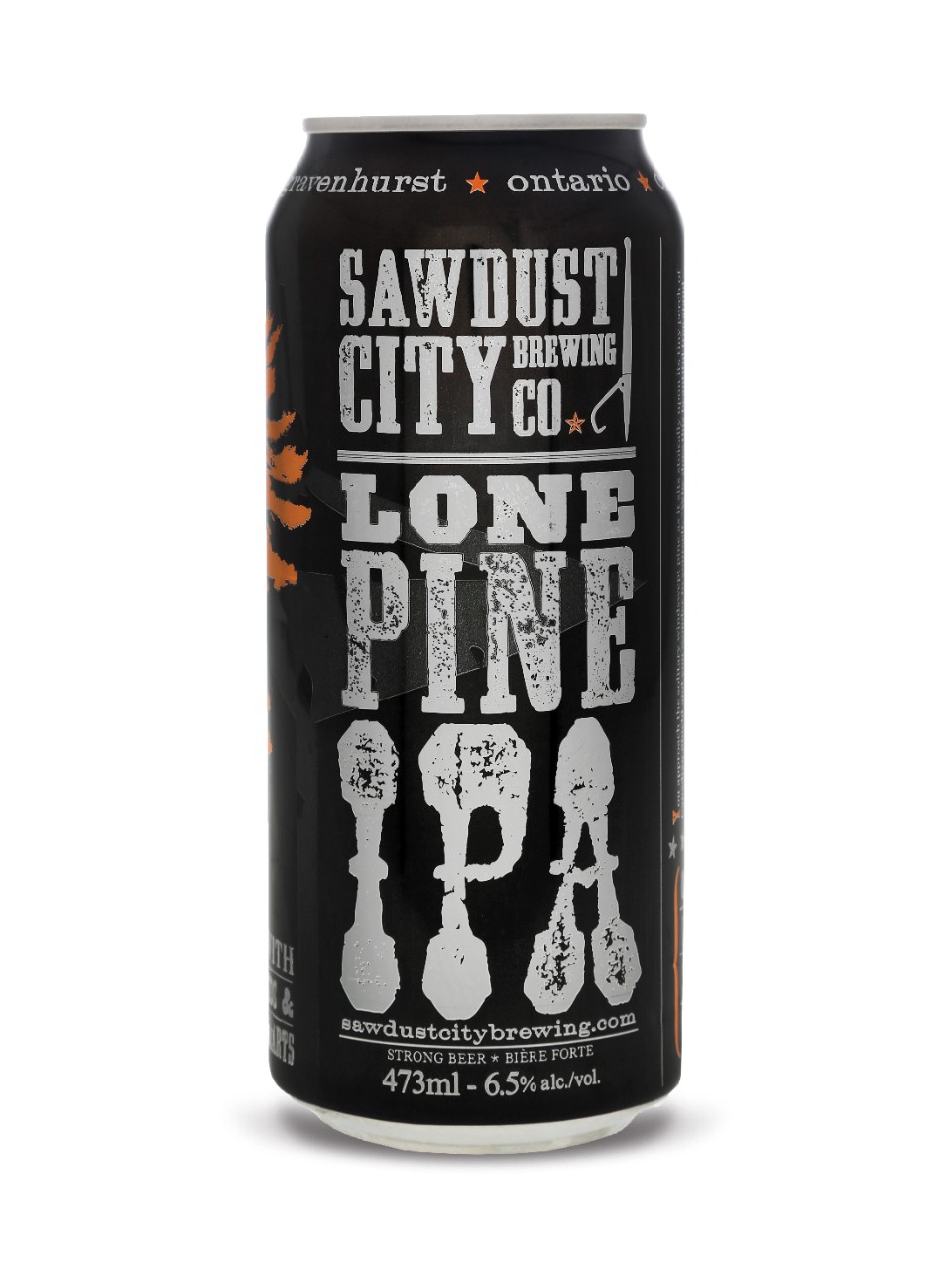 Sawdust City's IPA is full of resinous pine aromas hence the moniker. It's brilliantly balanced between its bold, citrusy hopping and full, malty body. The fresh, bright aromas of this IPA work really well with the bright herbaceousness of the Salsa Verde. While the beer's rounded mouthfeel gives it all the body it needs to pair up perfectly with the flavoursome beef. At your local LCBO store now.